White Rubber Coated Fiberglass Tape: Heat & High Temperature Resistant
"Tacky Cloth" Gasket / Seal
High-Temperature Tacky Cloth
Gasket Tape
This high temperature and heat resistant tacky cloth gasket tape is a widely used and universal tape for making gaskets, especially where a rough or uneven surface or flange exists. The fabric is a fiberglass base with a special white rubber formulation. The fabric is tacky, and has a plastic film surface covering that is removed before installation. The fabric will stick to itself once the film is removed.

Wire Inserted Version: The fill (widthwise) yarn for this version of the fabric has a twisted brass wired formed with it, providing additional strength and electrical conductivity/shielding.

550°F / 287°C Continuous rating: excellent sealing properties as a gasket material.

Available in standard rolls of 25 and 50 feet.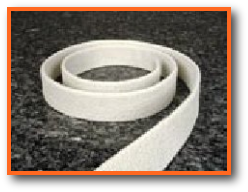 Materials that resist catching fire, burn slowly, or retard burning can be described as either "incombustible", "non-flammable", "non-combustible", "fire-resistant" or "fire-retardant". "Self-extinguishing" materials cease burning once the flame or heat source is removed. "Fireproof" is understood to mean that an object cannot burn, but few materials are truly fireproof.

Most of our products fall within one or more of the above descriptions: they resist high temperature, flame, fire, molten metal splash and weld splatter very well but may melt with prolonged exposures past their designed maximum continuous operating temperature. They can also provide OSHA, ANSI-FM & NFPA compliance and personnel protection.

Using our products to retain heat or cold within pipes, hoses, enclosures or equipment helps conserve energy and resources, and reduces operating costs.
AB Technology Group: Keeping Our World Cooler ä. All products are non-asbestos and 100% asbestos free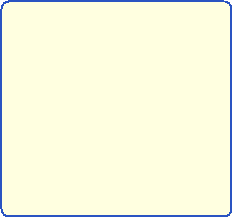 Curing: It is recommended that this material be cured in situ. This material must be heated to a minimum of 300°F within 60 minutes, then it must sit at 300°F or higher for 90 minutes for the rubber to fully cure.

Do not overtorque the material during this curing time or the rubber will be squeezed off of the base material.

If the material is not fully cured, the rubber will drip from the material causing voids. After curing the material can be exposed to a lower operational temperature.